African Air Expo is a think tank of the aviation industry.
Over the course of 3 days, relevant stakeholders from the industry will meet to discuss today's challenges as well as tomorrow's opportunities.
Conferences at Air Expo Africa 2024 will unite over 200 leading speakers, delegates, thought leaders and industry experts connecting the African aviation sector for innovative sessions.

The Single African Air Transport Market (SAATM) a flagship project of the African Union Agenda 2063
Liberalisation of access to air transport market in Africa
Aiming for a harmonized Regulatory Framework
How SAATM will

 

ensure aviation plays a major role in connecting Africa,
Boost intra-Africa trade and tourism
Driving sustainable growth

Sustainable Aviation Fuel (SAF): Opportunities and Challenges
Bio-economy opportunities for Africa
Driving Sustainable Growth: Unlocking Africa's Aviation Potential through Sustainability in the green ecosystem
Green Aviation - Better flight efficiency and fuel reduction
New sustainable fuels and developments
African aviation initiatives to support sustainability
AIR CARGO Growth & Opportunities for Africa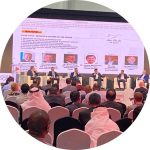 Unlocking Trade and Economic Opportunities through Air Cargo
Importance of air cargo for economic growth in Africa
Air cargo as a financial contributor to economies
Role of dedicated freighters in the overall ecosystem
Importance of Human Capital in Aviation
Diversity, equity and inclusion in aviation – challenges & opportunities
Women in aviation
Workforce: preparing for the future and developing local talent
Aviation Training – opportunities and challenges
Investing in the future of capacity and skills development across the Aviation Value-Chain in Africa

Women in Aviation
Diversity, equity and inclusion in aviation – challenges & opportunities
Women in aviation
Workforce: preparing for the future and developing local talent
Aviation Training – opportunities and challenges
Role and prosperity of women in the aviation industry.
Importance of empowering women and adding value in aviation
Grow your knowledge and insights into the aviation industry

Aviation in Africa: Key Focusses & Major Developments
The Future of African Aviation – Airline & Airports and the African Aviation Ecosystem
Connecting Africa to the world & beyond
African Aviation Cooperation: Strengthening and Harmonizing Policies and Regulatory Framework
How African airports can prepare for AAM (advanced air mobility)

Investment Opportunities in the Aviation Ecosystem

Global Aviation Investment Trends
Aviation Investment Areas & Priorities across Africa 
Promoting Public-Private Partnerships across Africa
Financing Challenges & Opportunities in Africa
Safety & Security across aviation ecosystem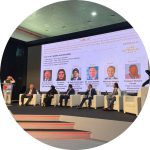 Key aviation safety & security trends
Advancing African Airport Operations
Challenges & opportunities across Africa
Infrastructure, Technology, and Passenger Experience
Aviation security & safety and future impacts of AI
Air Traffic Management & Airport Security 
Key Trends & Challenges - Rising costs and benefits
Airport Cyber Security Services
Digital Traffic Control
Safety, Security and Sustainable Operations throughout Africa
Role and Growth of Business Aviation in Africa
Key business aviation trends and opportunities
Enhancing Connectivity, Efficiency, and Economic Growth
Liberalisation, Connectivity, Regional Integration, International Collaboration and Partnerships
MRO'S and the Future of Maintenance
Key African trends in MRO's
OEM's and their increasing role in MRO's
MRO Opportunities and Challenges
Role of Governments & Regulators across Africa
Roles to be played by different stakeholders in the aviation ecosystem development across African government agencies
De-regulation of the skies and the road ahead
Traffic Rights & Aero Political trends
Changing role of aviation regulators
Drones and impacts on aviation regulations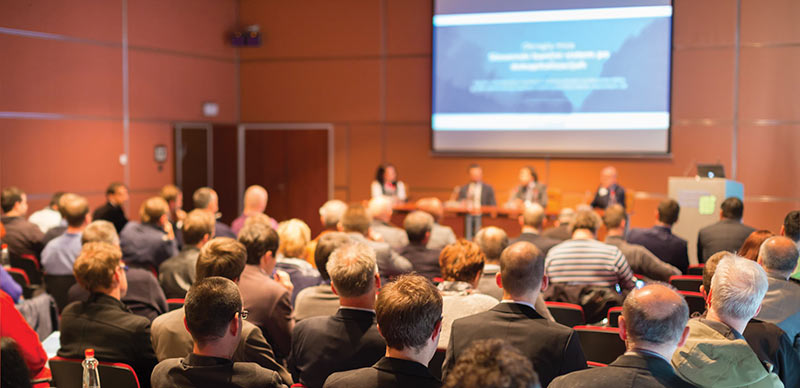 Why you should attend the African Air Expo 2024 Conferences
Hear from diverse, high-level speakers from aviation thought leaders, regulators and operators
See the latest technology innovations breaking into the market and propelling the African industry
Engage with experts from across the industry and find out about developments throughout the three-day event
Learn through attending one of the exciting panels and sessions to deepen your knowledge and get the conversation going
Meet with peers and gain a competitive advantage with unlimited networking opportunities, allowing you to make business connections with new customers and suppliers
Bench-mark with the leading global best practices to align with changing trends 
Network with aviation industry leaders and operational practitioners 
Grow your knowledge and insights into the aviation industry