Exhibit
Exhibiting options
There are 2 ways of exhibiting at the Abu Dhabi AIRSHOW
Exhibition Hall
The focal point of the show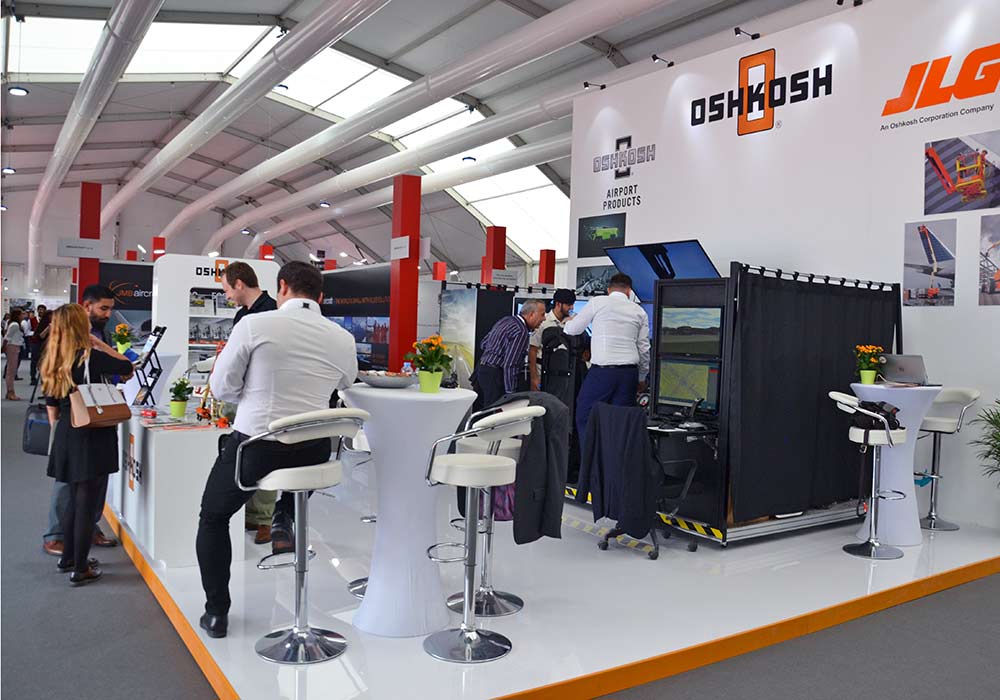 The indoor exhibition takes place in a fully air-conditioned exhibition hall.
Shell Scheme
This option gives you the freedom to choose a shell scheme booth or to use an innovative stand design with raw space. Shell Scheme booths are a simple and cost-effective solution. Several sizes are available from 9 sqm to 21 sqm.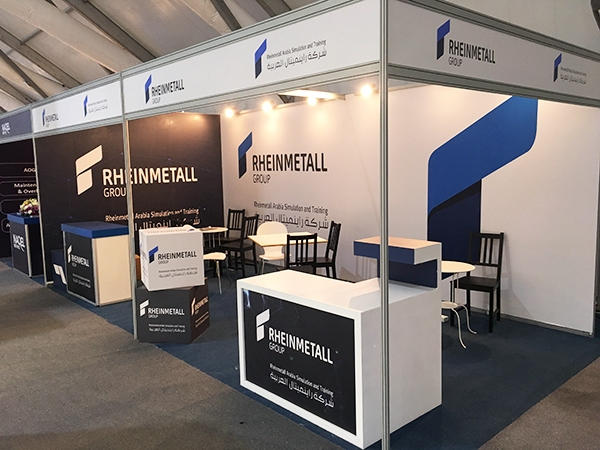 First-time Exhibitor Area
The First-time Exhibitor Area offers an easy and economical way to have a professional display at Abu Dhabi AIRSHOW 2022.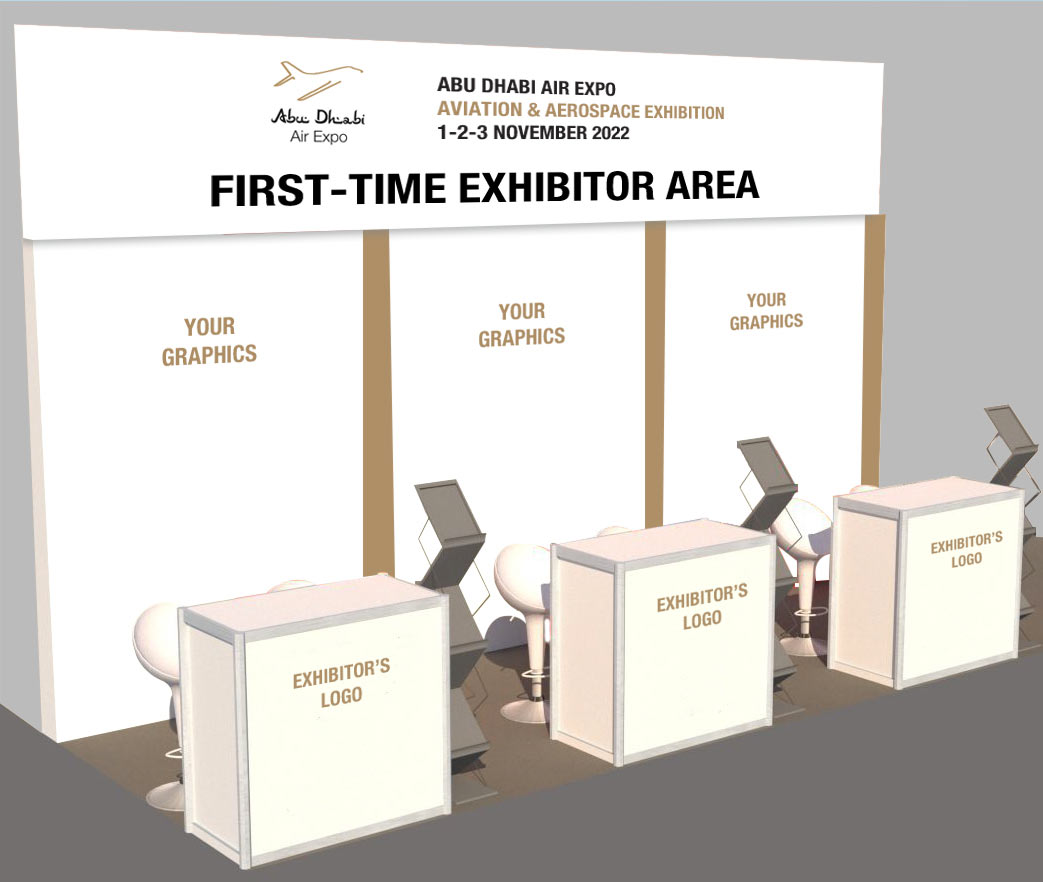 Self build stand space
If you prefer to design and build your own stand using a dedicated contractor, you can simply purchase raw space within the hall, starting from spaces of 24 sqm.
Best option for stand designer, starting from 24 sqm, or premium space « island 4 open sides », starting from 36 sqm.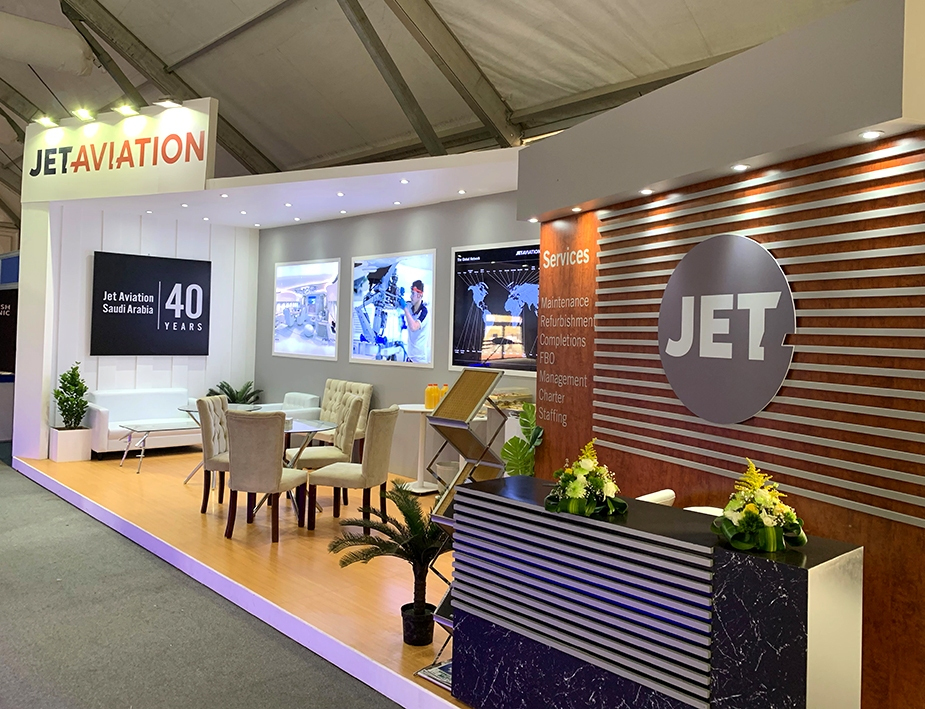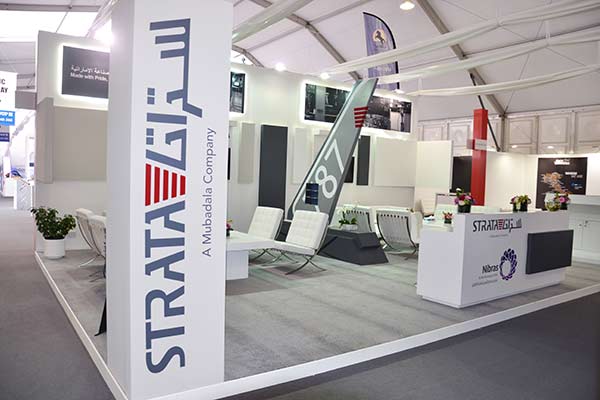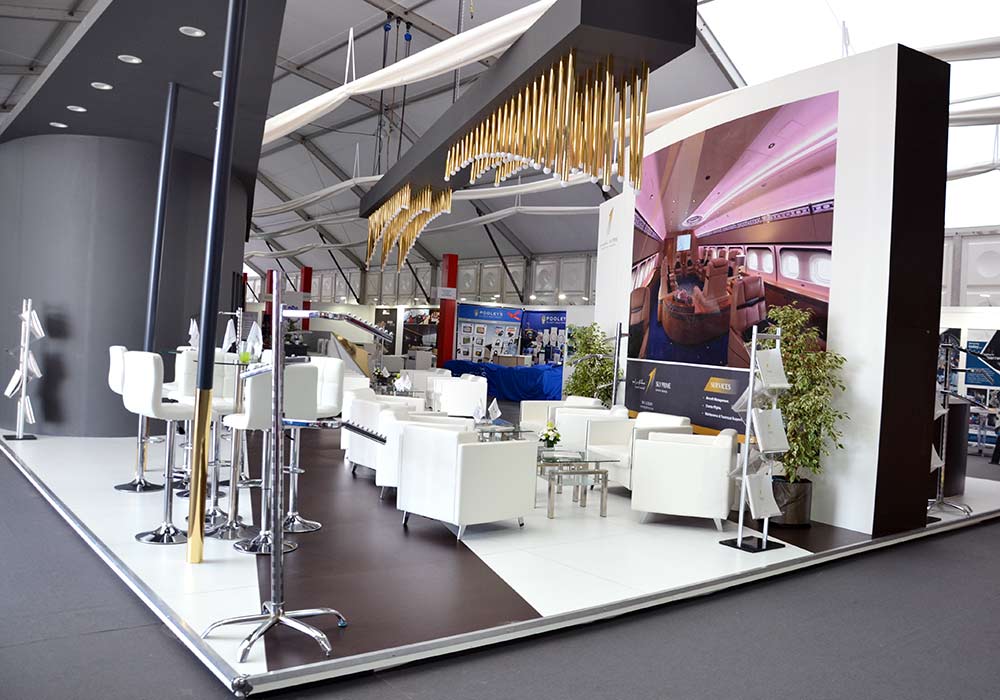 Chalets
Your own private chalet facing the static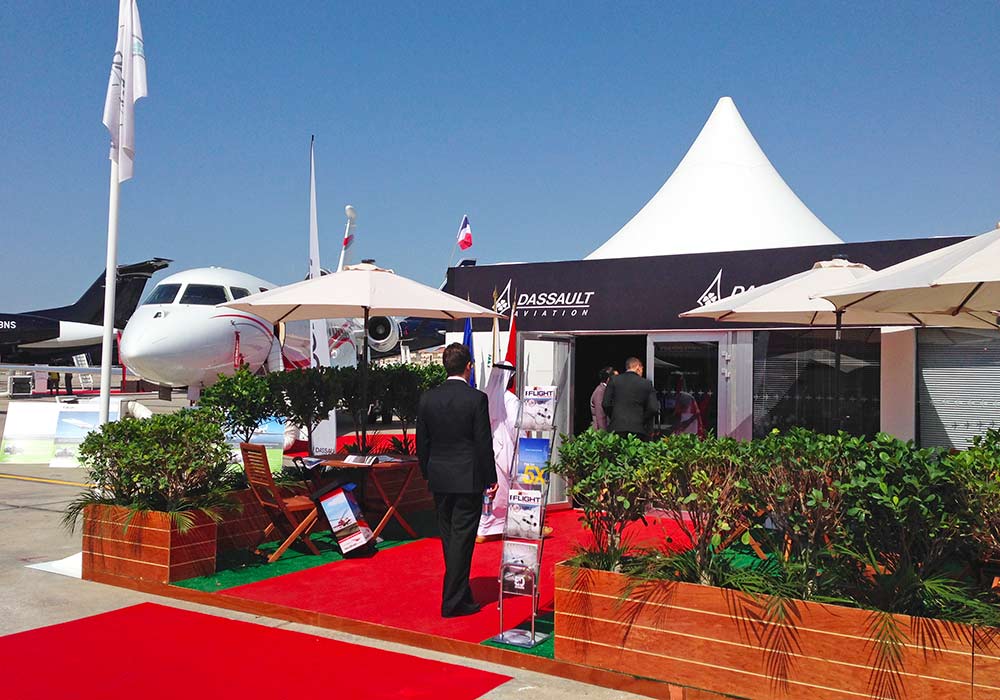 Chalets at the Abu Dhabi AIRSHOW can provide a great alternative to exhibiting at the show.
Chalets
Located outside, our chalets, with a private terrace, provide excellent views of the static display. The outdoor site can accommodate larger exhibits, large equipment, aircraft mock-ups, ground support vehicles or any exhibit that is more suited to an outdoor environment. Available in several sizes, 25 sqm, 50 sqm, 100 sqm and 200 sqm, they can be branded to your specification. We provide the structure, then you choose a dedicated contractor to fit out the chalet to your own specifications. We have several official suppliers who are available to assist you with your chalet fit out, furniture, graphics and much more.